Holmes Methodist Church
Park Lane, Tarleton. PR4 6JN
Welcome to Holmes Methodist Church
Church services and our children's Sunday Club take place at 10.30am on Sunday mornings.
We also worship together with our friends in other local Churches through online services. Please click here to access to the Circuit website where you will find details of online worship, resources for children and families, and much more.
We look forward to welcoming you!
Reverend Stephen R. Foster
Services
Sundays:
10.30am  Morning Worship Service and Children's Sunday Club
Steward
Mrs Barbara Meynell
01772 812620
International Aid
As a church we support a range of charities in the UK and overseas. We have strong connections with International Aid. You can read more about International Aid in the May 2022 edition of the Circuit Good News letter HERE
Teddies for Ukraine
These lovely teddies have been knitted by members of the church and are on their way to children coming into the UK as refugees.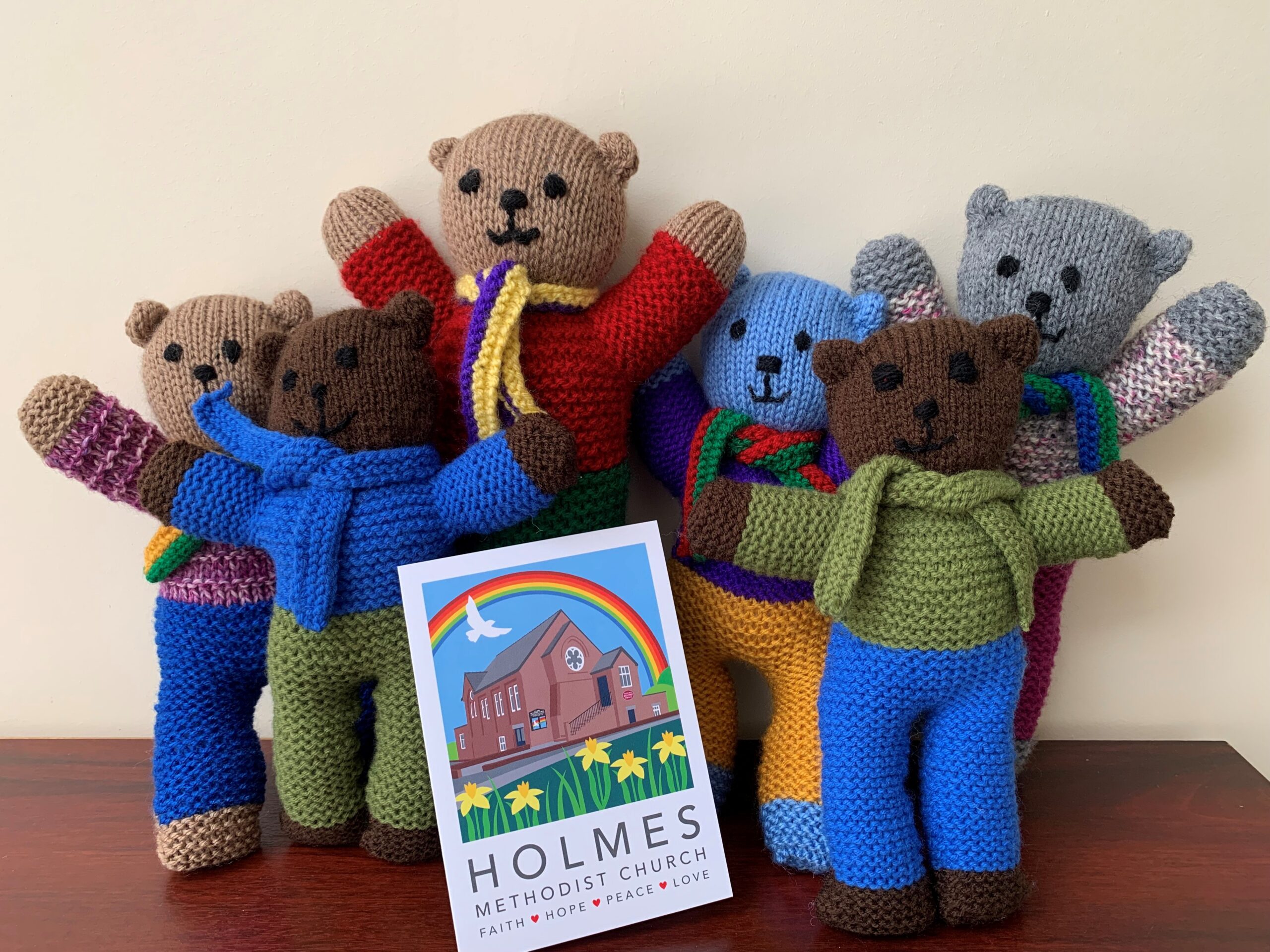 Platinum Jubilee
The Queen was pleased to receive cards from the Sunday Club members.